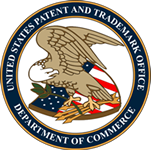 Revolution in Education and Training
Sydney, January 8, 2010. US Patent granted for innovative e-learning solution.
Pacific Multimedia Pty Ltd are delighted to announce the granting of a US patent (7,631,254) which covers the unique automation functionality of its award winning e-learning software authoring system, Pacific Multimedia Metamorphosis.
Up until now, businesses have had to provide content matter to training experts who transform the subject matter into courses and tutorials (often computer based). For some this has meant high costs and for others it's just been prohibitive.
Pacific Multimedia Metamorphosis fully automates the e-learning development process. Tell Metamorphosis where your content documents are and it will create a tutorial based course complete with:
Discrete content screens
Colourful and relevant photographic and graphical images
Interactive activities
All this can happen in just minutes and then it's ready for staff to begin their training. Managers can then track staff performance to ensure that lessons have been satisfactorily completed.
Tutorials created using Metamorphosis can also be incorporated into industry standard LMS's (Learning Management Systems) but primarily Metamorphosis aims to broaden the use of e-learning training strategies from the big end of town to small and medium sized enterprises. Now anyone can produce interactive and appealing computer based learning modules in a matter of minutes.
Pacific Multimedia Metamorphosis Version 4 has been released with a host of new features.
For more information contact:
Gordon Layard
Pacific Multimedia Pty Ltd
+61 2 9940 2988
gordon@pacificm.com
http://www.Pacificm.com